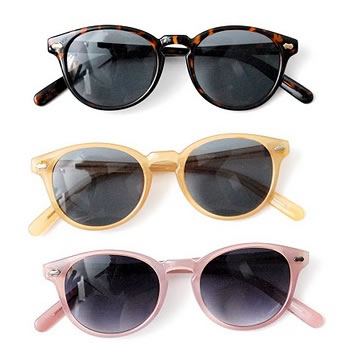 Your future is so bright…that you've got to wear shades. And five lucky Liberette readers will be able to take their pick from the lot at GirlProps.com for their favorite pair. Want to enter for a chance to win? Follow us on "Twitter" >> @LiberetteMag. Already following us? Then start tweeting us! Each time you hit us up, the more entries you have in the drawing pot. Make sure you're sharing your favorite online magazine with your friends! Giveaway ends June 15th – winners will be contacted directly and announced via Facebook/Twitter!
Tootles!
-The Liberette Team
LIKED THAT POST? JOIN OUR MAILING LIST!

By subscribing to our mailing list, you will receive actionable information and tips that will help you achieve financial freedom and become a self-made woman.